Real-Time & Accurate
Cargo Tracking
Keep track of all your ocean container shipments with our AI-powered tracking platform
Manage your ocean shipments more efficiently with highly accurate predictive arrival times.
Comprehensive Analytics Dashboard
Monitor all of your Bill of Lading shipments from multiple carriers on one single platform.
Get live tracking information on ships carrying your containers.
Show your customers their shipments on your website through our easy API integration.
Track all your ocean shipments with Predictive Visibility
SeaVantage cargo tracking platform allows you to efficiently monitor the location and arrival times of your container shipments leveraging our adoption of machine learning and artificial intelligence to provide you with the most accurate ETA.
Plan the next steps in your ocean supply chain more efficiently using accurate prediction of cargo arrival times.
Knowing the exact arrival time of your cargo will enhance customer satisfaction, improve on-time delivery and reduce penalties and labor costs.
You can view a live map of the ships transporting your containers, their past and future voyage routes, and their ports of call. The ship information and the ship's last AIS update, speed, course, and draught are displayed.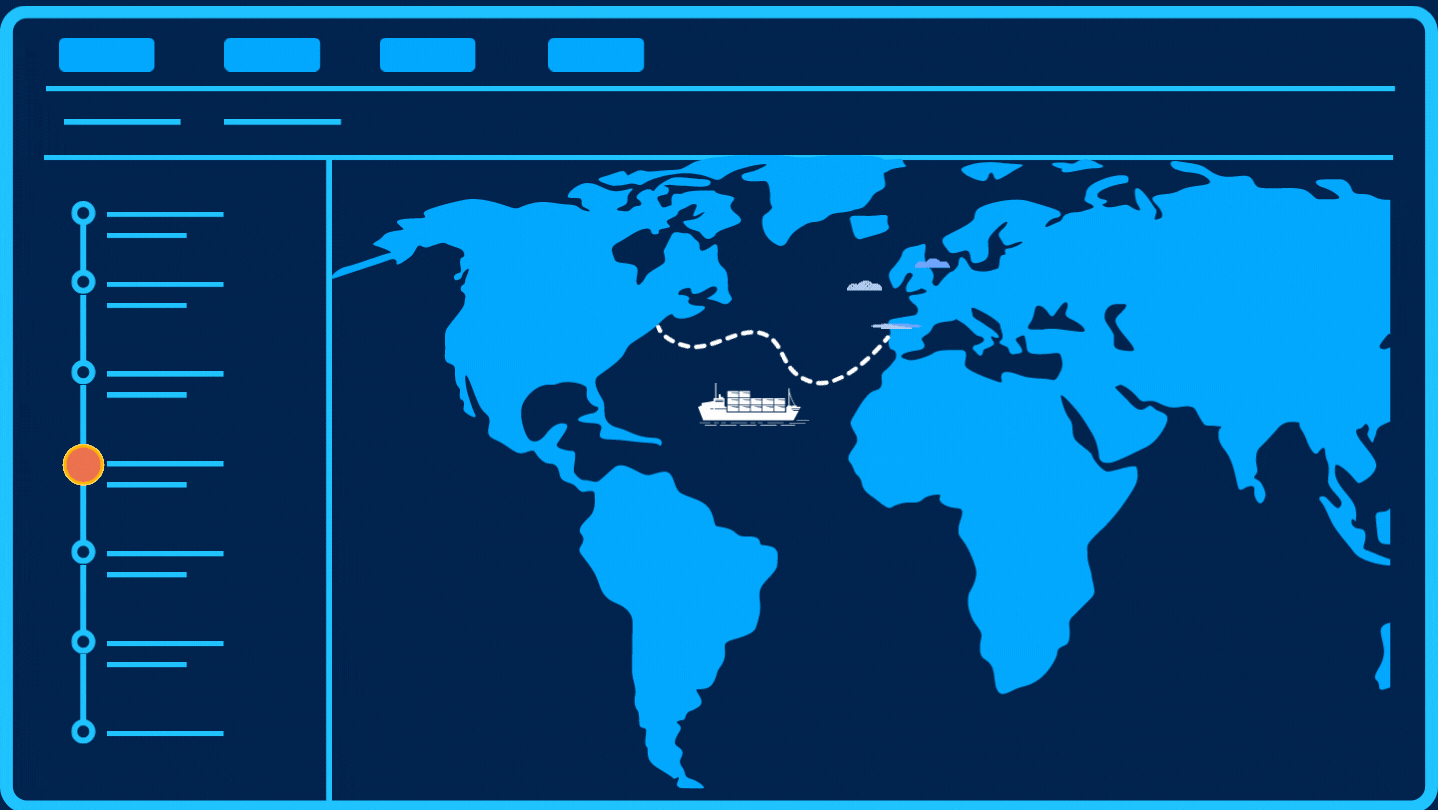 Comprehensive Analytics Dashboard
Efficiently manage and monitor all your ocean shipments on one single platform. Our intuitive dashboard allows you to easily upload and track multiple master bills of lading (BOL) associated with your containers. Our dashboard provides chart insights of vessel ETAs with customized delay information based on our predictive analytics.
Delight your customers by giving them accurate shipment visibility on your website through our seamless API integration. Our simple API integration from our API integration module allows you to integrate our solution seamlessly into your service.
Increase personnel productivity
Reduce the manual work and time it takes to stay on top of shipments and identify exceptions like delays, vessel changes, and transhipments.
Increase customer satisfaction
Delight your customers by giving them timely updates about their cargo such as delays, transhipments, predicted time of arrival, and actual time of arrival
Reduce logistics fees and penalties
Know where and when your containers are ready for pick up at the container yard to cut down on your demurrage and detention fees.
Explore Our
Platform
We can help you deliver real results with our visibility platform and develop a business case for your company.
Ⓒ 2022 SeaVantage Inc. All rights reserved